Baltimore Attorney and Baltimore City Orphans' Court Judge Lewyn Scott Garrett awards Karate Uniforms to kids at John Eager Howard Recreation Center during their Christmas Celebration on December 19. Garrett who has volunteered as a karate instructor for 17 years at the center, awarded the uniforms to 11 of the students that successfully completed … (more)
Karate News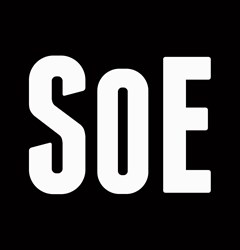 New York, NY (PRWEB) December 17, 2013
Hall of Fame pitcher Tom Seaver, considered perhaps the greatest right-handed pitcher of the modern era, is now bringing the same relentless determination to his career as a gentleman vintnerand to persevering in the face of sometimes debilitating illnessas detailed in an intimate profile by longtime friend and writer Pat Jordan at Sports On Earth this week.
Jordan, a former minor league pitcher himself and a Seaver confidante for more than 40 years, visited with his long-time friend to discuss his new post-baseball life, as the owner of The Seaver Family Vineyards on Diamond Mountain in Napa Valley, CA.
What Jordan found, as outlined in detail in his 9,200 word profile, is that the strategies Seaver used to win 311 games, earn three Cy Young Awards and strike out more than 3,000 batters over his playing career are the same ones he puts to use in his new career at the vineyard. "Outlining a vineyard is the same as outlining your pitches for a game, or outlining an artwork, says Seaver. .My pleasure has always been in the work, not the ego.
His work, however, extends beyond the long, grueling days of tending to the vineyard; it also includes Seavers ongoing struggle to combat the sometimes brutal effects of Lyme disease.
I have stage-three Lyme disease from a deer tick back in Connecticut, years ago, says Seaver. A few months ago, I thought my mind was going. I couldn't remember things.
The disease sometimes affects Seavers short-term memory, but with the help of his vineyard and the notebook that he carries around, noting the events and happenings of each day, Jordan observes that his struggles dont seem to affect him noticeably. As is the case with working his vineyard, Seavers ability to persevere can be traced directly to his resilience on the mound as a pitcher.
To read the full profile, visit Sports On Earth (http://www.sportsonearth.com/article/64585192/). Sports On Earth is the first product of the New York City-based joint venture between the USA TODAY Sports Media Group and MLBAM, which was formed in February 2012 and was created to develop and produce new content and products for sports fans across all digital and mobile platforms.
About the USA TODAY Sports Media Group:
The USA TODAY Sports Media Group encompasses all sports initiatives across USA TODAY Sports and Gannett's more than 100 well-known local media brands. It also includes the sports photography wire service USA TODAY Sports Images, leading high school sports destination USA TODAY High School Sports; For The Win, the first mainstream sports media property focused exclusively on social news, and designed specifically to resonate on social networks and non-traditional media channels and platforms; Sports On Earth, a joint venture with MLB Advanced Media dedicated to great sports writing in all its forms; and the hundreds of sites within USA TODAY Sports Digital Properties, such as HoopsHype.com and mixed martial arts site MMAjunkie.com, among others. USA TODAY is owned by Gannett Co., Inc. (GCI).
About MLBAM:
Established in June 2000 following a unanimous vote by the 30 Major League Baseball club owners to centralize all of Baseballs Internet operations, MLB Advanced Media LP (MLBAM) is the interactive media and internet company of Major League Baseball. MLBAM manages the official league site, http://www.MLB.com, and each of the 30 individual Club sites to create the most comprehensive Major League Baseball resource on the Internet. MLBAM powers more live events on the Internet than any other website in the world.