Twelve Boca Raton Tae Kwon Do athletes from Millennium Martial Arts took 19 medals at a state competition. The AAU Florida State Championship Tournament was held in Orlando last April. The tournament featured martial arts students from various schools. One of those featured was "Team Millennium" from the Millennium Martial Art's academy in Boca Raton. [PR.com] PR.com Press Releases: Sports: Martial Arts News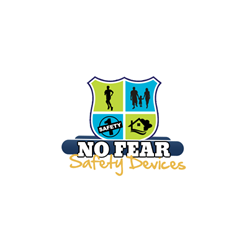 (PRWEB) November 20, 2013
Marilyn Teske is excited to announce the creation and launch of her new website venture, http://www.NoFearSafetyDevices.com. The website features a large variety of personal self-defense and safety products that are appropriate for anyone, without having to be a trained professional. There are products on the site as varied as home security cameras, child safety alarms, and pepper spray; Teske hopes to develop the website into a one-stop safety shop. Teske has herself been in situations where she didnt feel prepared to deal with unsafe conditions and wanted to make products available to people who have felt the same way but dont necessarily want to go out and get a black belt in karate or spend a fortune on a full home security system.
There are many useful, interesting products available within the merchandise of NoFearSafetyDevices.com. The site offers nannycams that monitor people who come into ones home for child or elder care, safety hammers that can be used to break car windows if one becomes trapped, stun guns that are disguised as cell phones, pepper spray that is hidden in lipstick tubes, extending stun batons, and a very wide range of other safety and security products.
In the future, Teske intends to further expand the product lines that are offered on NoFearSafetyDevices.com. She wants to ensure that her products meet the needs of any kind of shopper and will have items across a very broad price range. She intends to add outdoor and sport safety products as well as pet safety products; she also will be adding a feature to the site that will allow customers to bundle their own safety kits for a significant discount.
To complement the main website, Teske is also launching a blog located at http://www.StaySafeBlog.com. The blog will feature topics related to the different products featured in the online store and under what circumstances each of those products would be useful. Teske will discuss who might benefit from particular products and how other people have benefitted from using these products, by offering anecdotes and stories related to these items. Teske intends to guide potential customers towards making informed decisions when purchasing products on her website.
About the Company:

NoFearSafetyDevices.com a division of MLT Solutions, LLC is owned and operated by Web entrepreneur Marilyn Teske.
****
Marilyn Teske

http://www.NoFearSafetyDevices.com

(715) 536-9272
iePlexus, Inc.

http://www.iePlexus.com