SAFE International™ is the leading provider of mobile women's self defense training in North America. SAFE International has taught more than 175,000 women since 1994.
Latest Sports/Martial Arts News and Press Release – Free Sports/Martial Arts RSS @ 1888 Press Release.com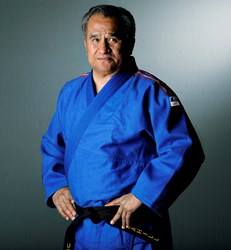 San Francisco, CA (PRWEB) August 28, 2013
Blind Matters Radio Show, Host Michael Golder who is legally blind and his Co-Host wife Lynne Golder will interview live-time on Saturday, August 31, 2013 the legendary and former US Olympic Judo and US Paralympic Judo Coach, Willy Cahill and the positive effect his introductions and training in the sport of blind Judo has upon his students.
Cahill has been involved with Judo for over 64 years and has created over 1200 national and international champions and is recognized as an icon in Judo around the world.
Cahill is is a giant icon in the Judo world according to Ron Peck, Co-Founder of the Blind Judo Foundation. Cahill is a 10th Degree Black Belt in Jujitsu and 8th Degree Black Belt in Judo; former US Olympic and US Paralympic Judo Coach; former head Judo Coach at Stanford University, SF State University and Foothill College just to mention some of his lifetime credentials.
His credential dont stop there: He was inducted into the Black Belt Hall of Fame; Black Belt Coaches Hall of Fame; numerous recognitions by the White House (Presidents Carter, Reagan, and Clinton) and most recently by USA Judo being honored with a Lifetime Achievement Award at a Night-of-Champions event on July 19, 2013.
At the event, US Congresswoman Jackie Speier had the US Congress record Coach Cahill into the Congressional Records for his years of dedication and commitment to the sport of Judo along with commitment and dedication to teaching the blind and visually impaired the sport of Judo.
The vision of the Foundation is to reach all blind and visually impaired for personal introductions and training in Judo for its life enhancing and enrichment powers. Being able to speak before the Blind Matters Radio Show audience is quite an honor for his mentoring of the sighted and blind alike in the sport of Judo and the positive effects it has on their lives. Some of Cahill's elite athletes represent the USA as members of the US Paralympic Judo Team.
Michael Golder, Host of the Radio Show advised that their listening audience of 400,000 continues to increase. He and his co-host wife, Lynne Golder are working to reach 1,000,000 listeners by this time next year. It appears they will meet their goal.
Blind Matters Radio Show has four affiliate stations in Florida, one in Georgia, and one in Pennsylvania. They are also heard on iHeart Radio and Tune-in Radio. That number will more than double by this time next year. Michael said that over 90% of the listening audience listen to the whole three hour program and not all listeners are necessarily blind or visually impaired.
One can hear Coach Cahill on Saturday, August 31, 2013 by tuning into 1520am WBZW at 1:00 p.m. PT on The Biz Orlando, FL or listen live directly from the stations home page after clicking on the live-stream button. You will be linked to 1520am.
The Blind Judo Foundation is a 501(c) (3) nonprofit organization that was created in 2003 for the express purpose of empowering the lives of blind or visually impaired children, young adults and our blind and visually impaired military men and women using Judo as the tool for success in all areas of ones life. More about the Foundation can be found at www(dot)blindjudofoundation(dot)org or by calling Ron C. Peck at roncpeck(at)blindjudofoundation(dot)org and 425-444-8256.