Garry Parrett of Wausaukee tested and received a Black Belt in Tae Kwon Do on Nov. 30 through Five Star Martial Arts of Peshtigo.
Tae Kwon Do News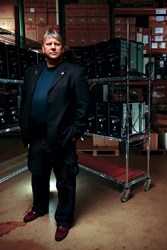 Chicago, Ill. (PRWEB) January 02, 2014
Ace Computers will be showcasing its high performance computing (HPC) solutions at the Consumer Electronics Show (CES) next week. The show comes on the heels of the U.S. Air Forces NETCENTS 2 contract rollout.
At the CES, Ace Computers will be located in the Las Vegas Convention Centers South Hall 1, booth no. 21715. Technology on display will include: