The Warror with a 8-1-0 fight record joints the Liverpool based sports nutrition brand PNI Supplements.
Latest Sports/Martial Arts News and Press Release – Free Sports/Martial Arts RSS @ 1888 Press Release.com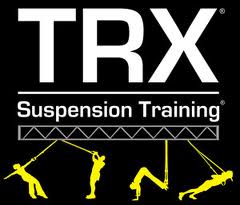 Oakland, CA (PRWEB) October 30, 2012
Boutique studio, Brooklyn Academy Roots is raising the bar of fitness in Oakland with its new TRX classes. TRX makes the core engage in every single exercise and guarantees a sweat-inducing, full-body workout. BAR will be offering TRX classes on Mondays from 5:15pm-6:00pm and Wednesday mornings from 7:00-7:45am to fun, fast beats mixed by a local DJ.
Brooklyn Academy Roots is a membership based studio offering its clients unlimited access to classes in core conditioning, self-defense, muay thai and now TRX.
For a small fitness studio in Oakland, Brooklyn Academy Roots offers a wide variety of fitness interests. In addition to its classes, BAR specializes in personal training, holistic nutrition, pilates on the reformer and prenatal fitness.
BARs personal training program is designed to achieve results in weight loss, enhance sports performance and address injury rehabilitation. BARs one-on-one Pilates sessions strengthen the core, improve flexibility and help relieve lower back pain. The holistic nutrition consulting program focuses on providing the best guidance and training on weight loss, food allergies and digestive health in the bay area.
BAR teaches the most effective self defense in Oakland. Vee Arnis Ju-Jitsu is a self-defense program for those seeking how to defend themselves in a hostile situation. How to disarm a weapon along with locks, holds and breaks are drills taught in this system. For those who work hands-on with combat or anyone seeking reality-based self-defense skills, this system is tactical and valuable.
From prenatal to self-defense, BAR runs the gamut of fitness in Oakland.