SAFE International is launching its newly updated website for Barrie Women's Self Defense as well as their other course offerings.
Latest Sports/Martial Arts News and Press Release – Free Sports/Martial Arts RSS @ 1888 Press Release.com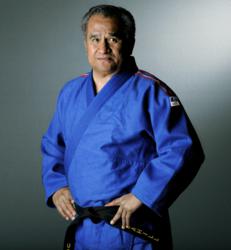 Redmond, WA (PRWEB) June 27, 2013
Willy Cahill, owner of Cahills Judo Academy in San Bruno, CA has over 65 years of training and dedication in imparting his Judo and Jujitsu skills to thousands of students. A select few of those students have gone on the represent the US in tournaments around the globe including the Olympics and the Paralympics (not to be confused with Special Olympics) in the sport of Judo.
Under Cahills coaching leadership, the 2000 Paralympic Judo Team won two Gold Medals, one Bronze Medal and one Silver Medal at the Paralympic Games in Sydney, Australia resulting in being recognized as the number one Judo team in the World. This was a first for the USA in bringing home the Gold.
It took 48 years since Judo was introduced at the Olympics in 1964 for the US Olympic Judo Team (Kayla Harrison) to win the Gold at the 2012 Games in London.
Cahill has also created over 1,200 national and international champions and has been elected into the Black Belt Hall of Fame and the Black Belt Coaches Hall of Fame.
Eleven years ago Coach Cahill and Ron Peck co-founded the Blind Judo Foundation, a nonprofit organization specializing in introductions and training of blind and visually impaired individuals in the sport of Judo.
Yoshihiro Uchida, the head coach at San Jose State Judo was the first person to coach the US Olympic Judo Team at the first Olympic Games for Judo in 1964 in Tokyo, Japan. Subsequently San Jose State University was named as a US Olympic Training Center for Judo.
Uchida has coached and created national and international champions which include several world team members, Olympic team members and multiple medalists through his dedication and commitment to the sport of Judo.
Uchida has been instrumental in developing rules and guidelines in the sport of Judo that are still being used today in competition, weight classes to the AAU (Amateur Athlete Union) sanctioning Judo. The year of sanction AAU held it first event at San Jose State University.
Uchida has served several times as the President of the USA Judo Board of Directors and formerly President of the Black Belt Federation.
The semi-formal event honoring these two icons is open to the public and will feature a silent auction, dinner and program. Tickets can be obtained from Sherrie Wilson, Marketing Manager of USA Judo by calling 719-491-9682 or email her at sherrie.wilson(at)usajudo(dot)us
The Blind Judo Foundation is a nonprofit organization that introduces and trains blind and visually impaired children, young adults, and individuals including our returning military men and women who have become blind or visually impaired. Judo builds confidence and enhances independence and crosses all areas of one life. More information can be obtain by contacting Ron Peck at roncpeck(at)blindjudofoundation(dot)org or 425-444-8256 or the website http://www.blindjudofoundation.org