SAFE International is launching its newly updated website for Toronto Women's Self Defense as well as their other course offerings.
Latest Sports/Martial Arts News and Press Release – Free Sports/Martial Arts RSS @ 1888 Press Release.com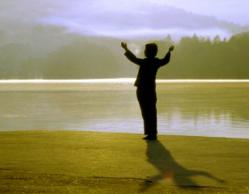 London (PRWEB UK) 10 May 2013
The Spiro Academy is the first in what will hopefully be a range of martial arts centres dedicated to the education and improvement of martial arts skills of all types and levels. The Spiro Academy is located in South London with easy access to transport links and a variety of times to suit everyones timetable.
Glenn Spiros London studios will house some of the most impressive martial arts equipment around, and offer a wide range of programmes for youngsters and adults alike. The Spiro Academy also offers a wide range of accredited awards for each of its course ensuring members have the chance to work towards an award as well as their own personal goals.
From beginner Tai Chi to advanced Judo and Jujitsu, The Spiro Academy has the programme for you. Mr Spiro is also open to suggestions about new programmes to accommodate particular martial arts disciplines should there be an appropriate level of interest. The Spiro Academy is designed to meet the needs of its students, offering not just martial arts classes but also specific energy classes for members with disabilities.
Glenn Spiro said:

I am delighted to announce the opening of The Spiro Academy; it has taken a lot of hard work but I feel I can now confidently open the centre knowing that it has the capacity to offer a comprehensive range of martial arts programmes as well as cater for those with specific disabilities.
I feel The Spiro Academy will be an asset to South London, offering an affordable and educational approach to keeping fit in the capital.
About Glenn Spiro
Glenn Spiro was born in Wales and is a martial arts expert with a passion for all things Tai Chi. He frequently writes about Tai Chi, in particular its history and techniques, and has thus directed much of his efforts towards the opening of his special martial arts centre The Spiro Academy.