SAFE International is a leading provider of self defense training in North America. SAFE International is pleased to announce the launch of SAFE International Montreal – Certified Partner, who will provide a focused marketing campaign to provide self defense to women, corporations and high school students in Montreal, Quebec.
Latest Sports/Martial Arts News and Press Release – Free Sports/Martial Arts RSS @ 1888 Press Release.com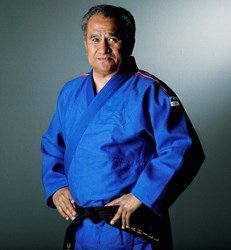 San Francisco, CA (PRWEB) November 13, 2013
Willy Cahill was born in 1935 in Oahu, Hawaii. At the early age of 7 Willy contracted Polio. Few diseases frightened parents more in the early part of the 20th century than did polio and his parents were no exception.
Willy was admitted to the Shriners Hospital for Children in Honolulu, HI where his began his long treatment regiment and a low level of expectancy. In those days polio had no cure but Willys parents, John Sr. and Abigail were not going to accept that fate for their son. He will walk again, the Cahills declared.
Willy comes from a very athletic family and especially his Father, John Cahill, Sr. who started his first introduction to Jujitsu at 27 years of age under Professor Seishiro Henry Okazaki. Okazaki was a Japanese American healer, martial artist and founder of Danzan Ryu Jujitsu who befriended Cahill Sr. Okazaki also studied health sciences and physical therapy.
In 1929, Okazaki established the Seifukujutsu Institute of Restorative Massage. Learning about John Srs son, Okazaki applied daily a special ointment and massaged Willy's legs. The Doctor wasn't pleased when he learned of the Okazaki treatment but knew young Willy wouldn't walk again and resolved that the treatment certainly couldn't hurt. Months later, Willy walked out of the hospital cured of Polio.
Professor Okazaki's restorative therapy and work became well known. President Franklin D. Roosevelt availed himself of Okazakis services. FDR was so impressed with Okazaki that he invited him to be his personal therapist at the White House.
After regaining his strength, Willy became a student of his Fathers Dojo (Judo gym) called Hui Miki Miki Judo Club (club with lots of pep in Hawaiian) training in Judo and Jujitsu. Willy drew upon his Fathers foundation far exceeding the vision of sending one of his Hui Miki Miki athletes to the Olympics in 1964 where Judo would be introduced.
Unfortunately John Cahill Sr. passed away in 1962 at the young age of 50 not realizing his goal. But the mold was set with Willy. The Cahills had moved to the main land and Cahills Judo Academy was coming into existence. Willys aspirations were to become a football coach but after his Fathers passing, his Mother Abigail asked her son to take over where her husband had left off. When a Hawaiian mother asked for something to be done, you dont ask questions, says Willy. This marked the beginning of a new era and a new generation for the highly regarded Cahills Judo Academy located in San Bruno (SF Bay Area), CA.
If Willy wasn't going to be a football coach, he was going to be the best Judo Coach. Therefore in 1963, he traveled to Japan to train at the home of Judo called the Kodokan and also viewed Pre-Olympics Judo.
In 1999, Willy was asked to coach the US Paralympic Judo Team for the 2000 Games in Sydney, Australia. Two Gold Medals, a Silver Medal and a Bronze Medal marked the beginning of training and developing Judo for the blind and visually impaired. A Gold Medal for the sighted US Olympic Judo Team took 48 years (1964-2012) to be won. Cahills team did it in 2000 with blind and visually impaired athletes. Not bad for someone wanting to be a football coach.
In 2003, Cahill co-founded the Blind Judo Foundation along with Ron C. Peck. Cahills says, Training blind and visually impaired athletes is one of my greatest challenges. Paralympics unfortunately doesnt get the same financial support, visibility or media coverage as the Olympics. Cahills says, Its not about personal recognition but a matter of giving back from what was learned from his Father and Professor Okazaki.
Following is a partial listing of titles and accomplishments of Coach Willy Cahill: