Share With Friends:
|
|
Sports – Martial Arts News
,
News Feeds
and
News
via Feedzilla.
Feedzilla: Martial Arts News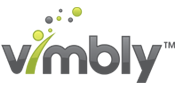 New York, New York (PRWEB) July 30, 2013
Vimbly (http://www.vimbly.com), as seen on Fox News and USA Today, released its latest guide "Things to do in NYC." In the guide, Vimbly lists ten fun, activities found in New York City.
Activities featured in the guide include mime classes, music performances, krav maga lessons, art galleries, and even live television tapings. New York supplies an endless array of unique things to do, but, with many of these experiences out of price range, Vimbly caters NYC adventures suitable for even the smallest budget: free.
"New York's literally loaded with fun things to do. For many people, these activities veer out of their price range," says Sam Lundin, founder and CEO of Vimbly. "The guide Things to do in NYC' contains a collection of fun, activities for any New Yorker."
Activities featured on Vimbly's guide are offered numerous times a day, or week, supplementing any NYC schedule. Every class listed in Vimbly is easily bookable, highlighting all pertinent information, such as pricing, schedules, and availability. Guests can access these classes by visiting Vimbly.com and completing the simple booking process.
Enjoy New York in the best way possible.
About Vimbly
Vimbly is a free website to find and book activities in NYC such as chocolate tours, sunset cruises, dance classes, and exotic dream car races. Founded in 2011, Vimbly eliminates the extensive research behind finding things to do in NYC.