Share With Friends:
|
|
Sports – Martial Arts News
,
RSS
and
RSS Feed
via Feedzilla.
Feedzilla: Martial Arts News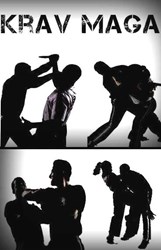 Palm Desert, CA (PRWEB) July 30, 2013
For anyone interested in learning real life self-defense skills with no experience necessary, the new monthly workshops, Womens Self-Defense, Bully Proof Kids, and Law Enforcement are currently open for registration.
The monthly self-defense workshops we offer are a great way to try our center while gaining self-defense training. The next Womens Self Defense & Bully Proof Kids Workshops are scheduled for August 17th and September 21st, said owner Sensei Mark Johnson. We like to encourage our new high school graduates in the community to try a class before heading off to college. Learning some basic defenses may help give the parents some peace of mind when sending their teens away to college, by providing their teens with a way to handle a dangerous situation.
Universal Martial Arts Center Palm Desert focuses on a variety of specialties including Krav Maga, Karate, fitness and personal training. Krav Maga, Contact Combat in Hebrew, is one of the most effective self-defense systems in the world. It was originally developed for the Israeli Military and later adjusted so that it would supply solutions to ordinary men, women and children who might face an aggressive encounter. Krav Maga is based on natural and instinctive movements and focuses on simultaneous defense and counter attack.
Karate Students are taught the traditional style of Shorin-Ryu which originated in Okinawa. It focuses on direct movements and solid structure to deliver powerful defenses and strikes. Students and are not solely taught self-defense, but also respect, discipline, focus and dedication.
Universal Martial Arts Center Palm Desert is located at 41625 Eclectic Way, Suite F1 in Palm Desert, CA. For more information, please visit http://www.universalmartialartspd.com or call 760-568-0649.
About Universal Martial Arts Center Palm Desert
Universal Martial Arts Center Palm Desert is committed to helping one reach their training and fitness goals, whether seeking a Black Belt, personal self-defense or all around cardiovascular fitness. They offer a variety of programs, from Karate and Brazilian Jiu-Jitsu to Taekwondo and Krav Maga and personal fitness.
About NALA
The NALA (National Association of Local Advertisers), a small business association, is for local business owners offering new online advertising & marketing tools, great business benefits, education and money-saving programs, as well as a charity program.
PR Contact: Tiffani Tendell

805.650.6121 x361

ttendlell(at)starkartthenala(dot)com