Sensei Chris Feldt, owner and chief instructor for Samurai Karate Studio, located in Richland Northeast Columbia, South Carolina, announced recently SKS is hosting a Free anti-bullying workshop on Wednesday, September 25th at 7:00pm. The workshop will cover non-violent strategies to help children stand up against bullies. "It's estimated that over one third of school children are bullied by the time they reach high [PR.com] PR.com Press Releases: Sports: Martial Arts News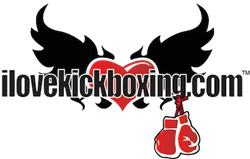 Glen Cove, NY (PRWEB) December 11, 2013
In the spirit of the holidays, members and their family from iLoveKickboxing.com kickboxing classes of Glen Cove, located behind Retro Fitness Gym at 4 Cedar Swamp Road, searched their cupboards for non-perishable food to share with those in need.
Hender Alvarado, owner of iLoveKickboxing.com's Glen Cove location, and his team brought the collected items to St. Patricks Roman Catholic Church to be distributed to those in need.
Giving back to our local community is part of our martial arts tradition and culture, stated Alvarado, a long-time martial artist who also runs a Karate school.
Members of Retro Fitness Gym gathered toys for the national Toys for Tots program benefiting the U.S. Marine Corps.
"Just like it feels good after you workout, it feels good after you give back," stated Danny Grella, owner of Retro Fitness in Glen Cove.
About iLoveKickboxing.com: iLoveKickboxing.com is a fitness kickboxing franchise that takes the workouts of professional fighters, and makes them accessible for men and women looking to lose weight and tone muscle. Their program emphasizes the importance of community, fun and support for long-lasting results. Information on classes is available at http://ilovekickboxing.com. Information on the iLoveKickboxing.com franchise opportunity is available at http://myilovekickboxing.com.
About Retro Fitness: Retro Fitness is focused on getting you the results you want. Our state of the art facilities, professional staff and open space workout environment provide you the ideal atmosphere to have fun and get fit. More information is available at http://retrofitness.net.